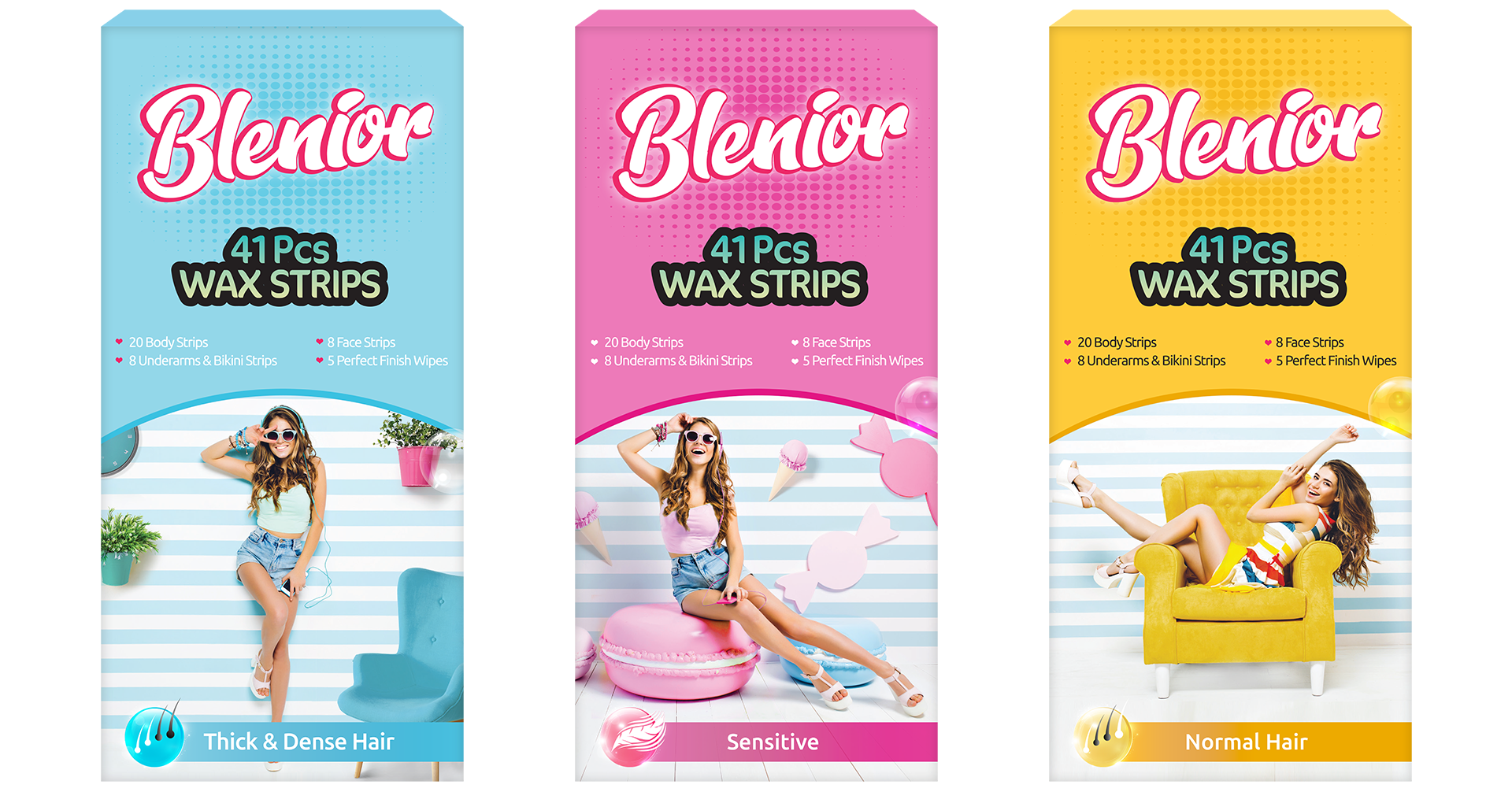 41 Pcs Wax Strips
Blenior 41 Pcs Wax Strips offer practical use in all parts of your body with its "large-sized" wax strips for body and legs, "middle sized" wax strips for underarm and sensitive areas and "small sized" wax strips for face and small details. Blenior Perfect Finish Wipes also provide skin care after waxing.
Features:
It has been developed for 3 different hair and skin types; "Normal Hair", "Thick and Dense Hair" and "Sensitive Skins".
Smoothness and softness up to 4 weeks
Effective in short hair
No Paraben, No Mineral Oil, No Sugar
Does not include colophane resin.
Dermatologically tested.
Box Content:
20 Pcs Body Strips
8 Pcs Underarm & Bikini Strips
8 Pcs Face Strips
5 Pcs Perfect Finish Wipes