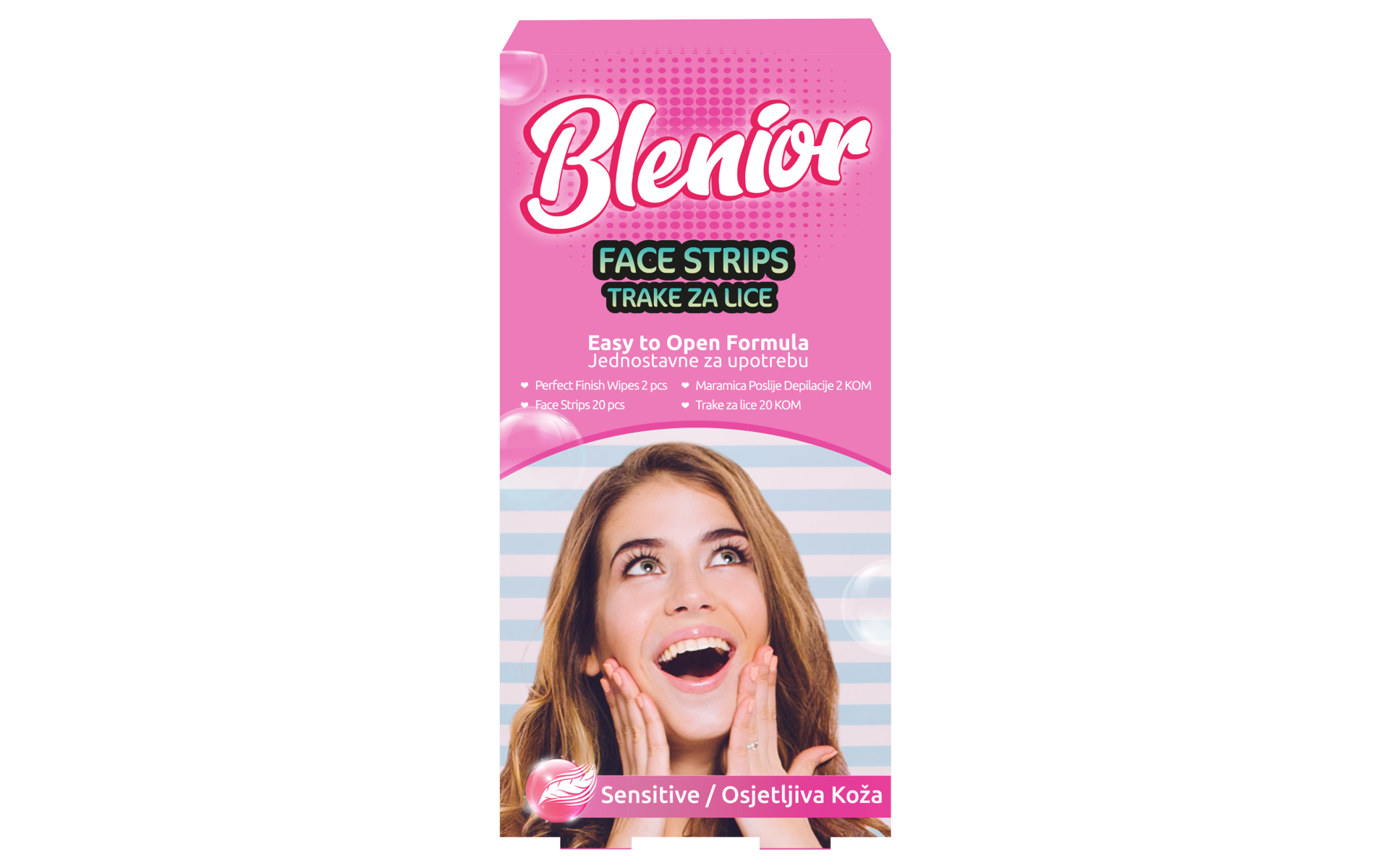 Face Strips
Blenior face strips; grips even the shortest hair without irritating your skin; provides smoothness up to 4 weeks. The strips are designed to allow precise application so they're ideal for small areas like your cheeks, chin, eyebrow and upper lip.
Features:
It has been developed for "Sensitive Face Area".
Smoothness and softness up to 4 weeks
Effective in short hair
No Paraben, No Mineral Oil, No Sugar
Does not include colophane resin.
Dermatologically tested.
Box Content:
20 Pcs Face Strips
2 Pcs Perfect Finish Wipes